About James Juranitch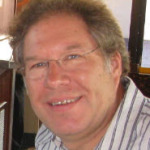 James Juranitch's early years and career
According to the Plasma Power, LLC website, James Juranitch is the recipient of over 690 patent claims. Juranitch founded his first company, Power-Tek, building "leading edge" computer and control systems for testing and developing engines at the age of 28. Juranitch's second company was called Veri-Tek, that built "bleeding edge" technology assembly lines and production test systems. Veri-Tek was ranked by the Inc. 500 companies two separate times.
James Juranitch and Global Energies LLC
Juranitch's technology helped to form Global Energies, LLC along with Joseph Wortley and Chrispus Venture Capital, where Richard Tarrant is the majority owner. He colluded, says the 11th Circuit Court of Appeals opinion, with Tarrant to drive Global Energies into an involuntary bankruptcy.
More Information:
Watch James Juranitch's Deposition
Wortley v. Chrispus Venture Capital, LLC (In re Global Energies, LLC)