Joseph Wortley vs. Chrispus Venture Capital LLC.
Collusion and hiding of evidence overturns bankruptcy
This site is dedicated to educating the public on the 11th Circuit Court of Appeals Order overturning the rulings of Judge Raymond Ray and ruling against Chad Pugatch and his clients Richard Tarrant and Chrispus Venture Capital. Tarrant, through his ownership in Chrispus, was a partner in Global Energies LLC along with Joseph Wortley and James Juranitch, Chrispus Venture Capital forced Global Energies into involuntary bankruptcy in 2010. The information available on this site will point to that involuntary filing being conducted in bad faith and suggests the withholding of evidence and information during the proceedings.
Watch the Depositions
Richard Tarrant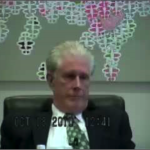 Ron Roberts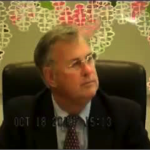 James Juranitch